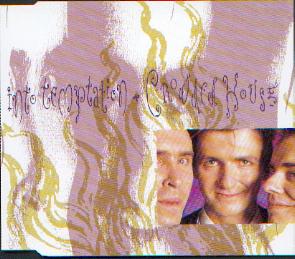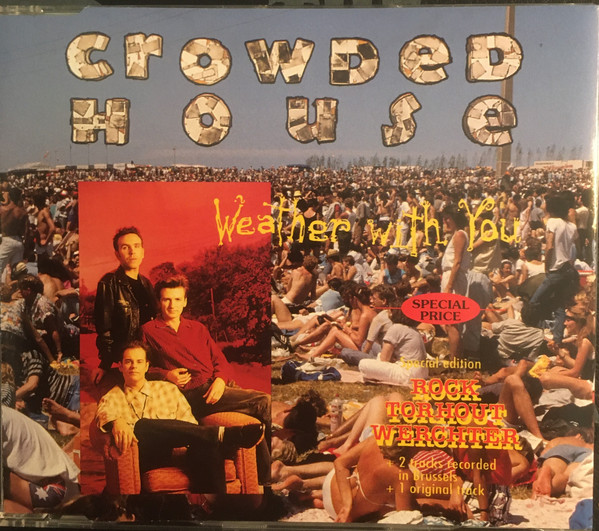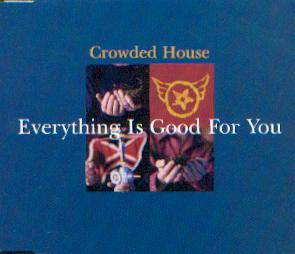 De wortels van Crowded House (uit Australië) liggen in de Nieuwzeelandse formatie Split Enz, opgericht door Tim Finn, Philip Judd en Jonathan Chunn. Het is een kruising tussen 10 CC en Roxy Music. De groep debuteert met Mental notes (1976), gevolgd door Dizrhythmia (1977). Daarna verlaat Philip Judd de groep en komt Tim Finn's jongere broer Niel vanaf 1978 de band versterken. Het gevolg is dat het gekunstelde geluid van hun eerste platen plaats maakt voor een toegankelijker sound, waarbij de gebroeders Finn zich laten kennen als songschrijvers van intelligente songs. Achtereenvolgens zien Frenzy (1979, alleen uitgebracht in Australië en Nieuw-Zeeland), True colours (1980), Waiata (1981), Time and tide (1982), Conflicting emotions (1983) en See ya round (1985) het levenslicht. Wanneer Neil Finn in 1984 besluit om een punt te zetten achter het bestaan van Split Enz gaat hij samen met drummer Paul Hester op zoek naar een bassist (Nick Seymour) en ziet Crowded House in 1985 het levenslicht. De groep debuteert in 1986 met het debuutalbum Crowded House. Hierop staat het prachtige don't dream it's over. In 1988 verschijnt Temple of low men, misschien wel hun mooiste album, ook al blijven grote hits uit. In de zomer van 1990 treedt Tim Finn toe tot Crowded House. Hij was in 1972 een van de oprichters van Split Enz, maar verliet de band in 1982 om een solocarrière te beginnen. Hij haalt met zijn 3e album Tim Finn het niveau van Crowded House, maar de plaat is commercieel niet succesvol. Daarop besluit Tim Finn zich aan te sluiten bij Crowded House. Het legt de groep geen windeieren. Woodface uit 1991 is de meest evenwichtige plaat van Crowded House en diverse singles worden van dit album gehaald, waaronder het schitterende weather with you. Aan de opvolger Together alone werkt Tim Finn al niet meer mee. Halverwege de Europese tour verlaat hij de groep en wordt vervangen door Mark Hart. Together alone (1993) haalt niet meer dat hoge niveau van Woodface, maar wederom worden er ook van dit album diverse singles gehaald, waaronder distant sun. In 1995 komt Finn uit, een samenwerkingsproject van de gebroeders Finn. Nadat in 1996 Recurring dream (the very best of) verschijnt houdt de groep officieel op te bestaan. Elf jaar Crowded House wordt op 24 november 1996 in stijl afgesloten met een live-optreden op de trappen van The opera House in Sydney, waarbij liefst 120.000 mensen aanwezig waren om de bekendste nummers nog een keer live te horen zingen, met als emotionele afsluiter don't dream it's over, waarin Neil Finn de tranen niet kon onderdrukken. In 2006 wordt dit concert op cd en dvd uitgebracht onder de titel Farewell to the world. Zowel Neil als Tim Finn maken vervolgens samen en solo weinig succesvolle albums. Fans van Crowded House kunnen zich enkel nog verlekkeren aan Afterglow uit 2000, een album met b-kanten van singles en niet eerder uitgebracht materiaal, afkomstig van sessies rond Woodface, Together alone en de laatste demo-opnamen uit 1994, voordat de groep uit elkaar viel. Sommige nummers zijn al als b-nummers verschenen op singles. Het is een grote verrassing dat in 2007 een nieuw Crowded House album Time on earth verschijnt, zonder drummer Paul Hester, die zich in 2005 van het leven beroofde. Juist in dat jaar waren de broers Finn op tournee onder de naam The Finn Brothers, naar aanleiding van hun in 2004 verschenen tweede album E

veryone is here

, waarop mooie luistermuziek staat, die qua sfeer en begeleiding een Crowded House album zou kunnen zijn. De plaats van Paul Hester is op Time on earth ingenomen door Matt Sherrod. Als singles zijn don't stop now en s

he called up uitgebracht.

Tijdens een concert op 15-10-2007 in Carré in Amsterdam straalde de band spelplezier en warmte uit en was silent house, een ontroerend liedje over vergankelijkheid en afscheid, tussen alle bekende hits één van de hoogtepunten. Intriguer is het vertrouwde geluid van Crowded House vertaald naar 2010. Hits of meezingers, zoals we die van Crowded House gewend zijn, zijn op Intriguer echter niet te vinden.