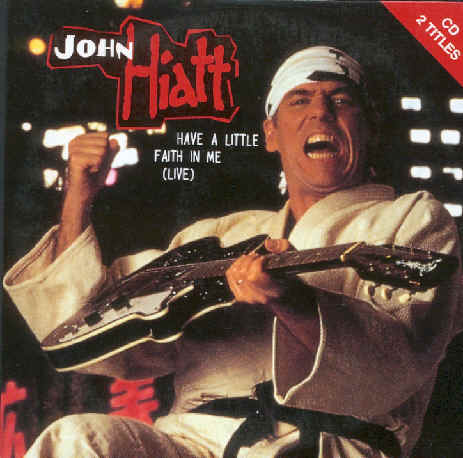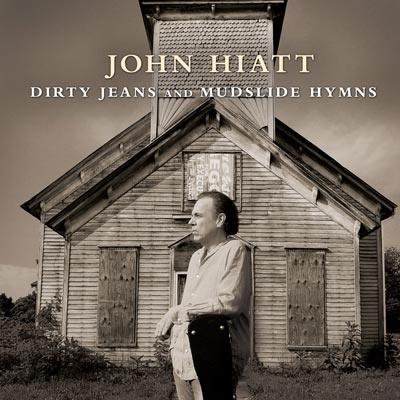 John Hiatt wordt geboren in Indianapolis. Zijn solocarrière komt aarzelend op gang. Hij heeft al 5 platen gemaakt, wanneer hij in 1983 Riding with the king maakt, een plaat met moderne rhythm & blues en met country & western-elementen. Hij oogst bewondering, maar commercieel succes blijft uit. In 1985 verschijnt Warming up to the ice age. Van dit album wordt de single she said the same things to me getrokken. Het duet met Elvis Costello, living a little, laughing a little, is een opvallend lichtvoetig werkje temidden van een plaat vol hardrock, funk en rhythm & blues. Met een klein budget maakt hij in 1987 Bring the family. De plaat is merendeels live opgenomen en blijkt een meesterwerk. Opvallend detail is dat deze plaat zowel in 1987, 1988 als in 1989 een notering heeft in de album top 100. In 1989 is dat vanwege het uitbrengen van have a little faith in me als single, dat een hit in Europa wordt. In Nederland bereikt dit nummer de 11e plaats. Vanaf nu verkopen de albums van John Hiatt redelijk. Slow turning (1988), Stolen moments (1990) en Perfectly good guitar (1993) zijn succesvolle platen. Walk on (1995) en Little head (1997) zijn opvallend rustige en niet echt opzienbarende albums. Met Crossing muddy waters (2000) levert Hiatt zijn eerste akoestische album. The tiki bar is open (2001) is een plaat met begeleidingsband The Goners (eerder al actief op Slow turning). In 2003 verschijnt - met opnieuw The Goners als begeleidingsband - Beneath this gruff exterior, een album met een melange van rock, country en blues.

The open road (2010) is het 19e album van John Hiatt met 11 nieuwe songs volgens het beproefde Hiatt-recept.

Met Dirty jeans and mudslide hymns (2011) maakt Hiatt zijn 20e studioalbum.