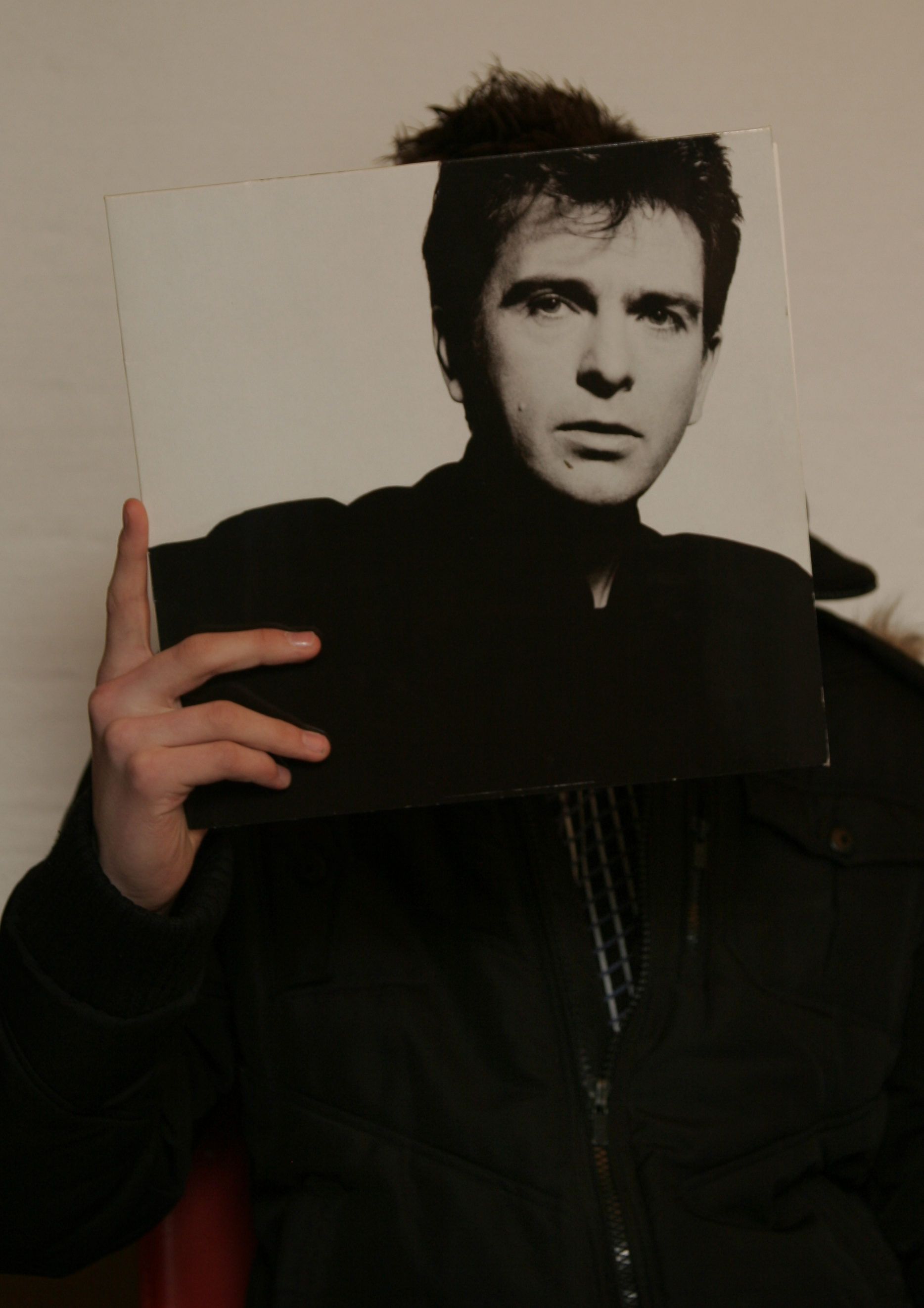 Peter Gabriel is een Britse zanger en muzikant. Hij werd bekend als lid van de rockband Genesis. In 1975 keerde hij deze groep de rug toe om een solocarrière te beginnen. Zijn eerste 4 albums heten simpelweg Peter Gabriel. Bekendste nummer van zijn debuutalbum uit 1977 is solsbury hill. Een andere single is modern love. Een jaar later volgt deel 2 met de single D.I.Y. en in 1980 komt deel 3 uit met als bekendste nummers games without frontiers en de anti-apartheid-song biko (over Steve Biko). In 1982 sluit Gabriel de reeks "Peter Gabriel" albums af met deel 4. Begin jaren tachtig beijvert hij zich voor het promoten van wereldmuziek en richt daarvoor een eigen platenlabel (real world) op. In 1986 komt Peter Gabriel met een zeer succesvol album op de markt. So bevat de singles sledgehammer, in your eyes, don't give up (duet met Kate Bush), red rain en big time. Gabriel's zesde album Passion (1989) is de soundtrack voor de film 'The last temptation of Christ' van Martin Scorsese. Een jaar later verschijnt het prachtige verzamelalbum Shaking the tree, met de gelijknamige single shaking the tree, waarop Gabriel samenwerkt met Youssou N'Dour. In 1992 verschijnt Us. Ook dit album is commercieel succesvol met singles als steam, blood of eden, digging in the dirt en kiss that frog. Daarna duurt het 10 jaar voor er met Up weer een nieuw studioalbum verschijnt. Volgens kenners is dit een superieure plaat, maar wel een die je een paar keer moet beluisteren om het op de juiste waarde te schatten. Up is uiteindelijk een boeiende luisterervaring, waarop Gabriel allerlei instrumenten gebruikt en wereldse invloeden heeft verwerkt. Tien jaar hebben fans op een nieuwe plaat van Gabriel moeten wachten, maar dat is niet tevergeefs geweest. Overigens is niet iedereen gecharmeerd van deze plaat, die te gekunsteld, te ingewikkeld en te pretentieus zou zijn.
Bijzondere singles: hoezen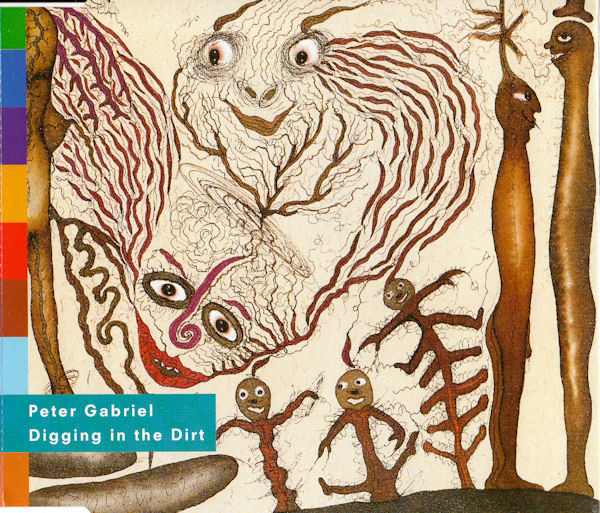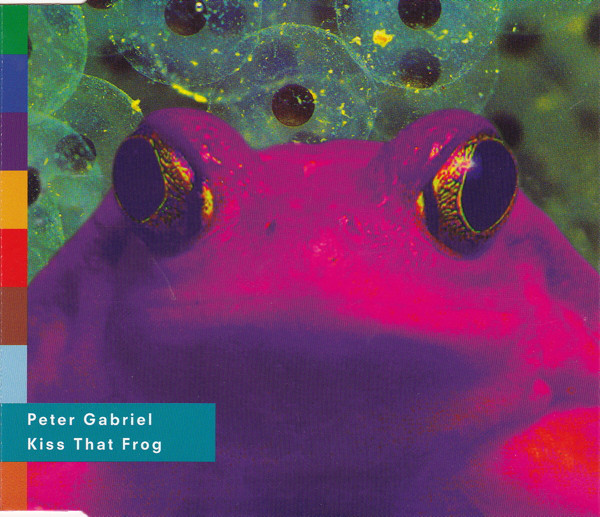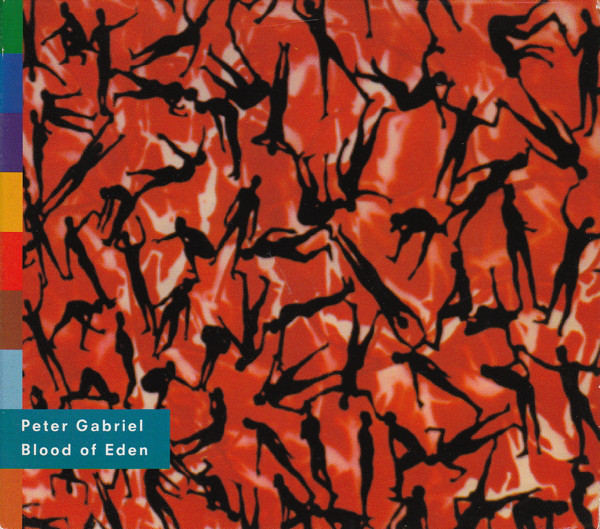 Websites
http://nl.wikipedia.org/wiki/Peter_Gabriel
http://en.wikipedia.org/wiki/Peter_Gabriel
Informatie discography
ttp://en.wikipedia.org/wiki/Peter_Gabriel_discography
http://www.discogs.com/artist/Peter+Gabriel
http://www.mattscdsingles.com/acatalog/Online_Catalogue_Peter_Gabriel_188.html
http://eil.com/fulltext/search.asp?searchtext=peter+gabriel&type=2&style=0&zone=&sort=-C-F&artlist=0&artcode=GAB&prodtype=1
http://www.connollyco.com/discography/peter_gabriel/
http://users.libero.it/the.intruder/collect/lps.htm
Selectieve discography Peter Gabriel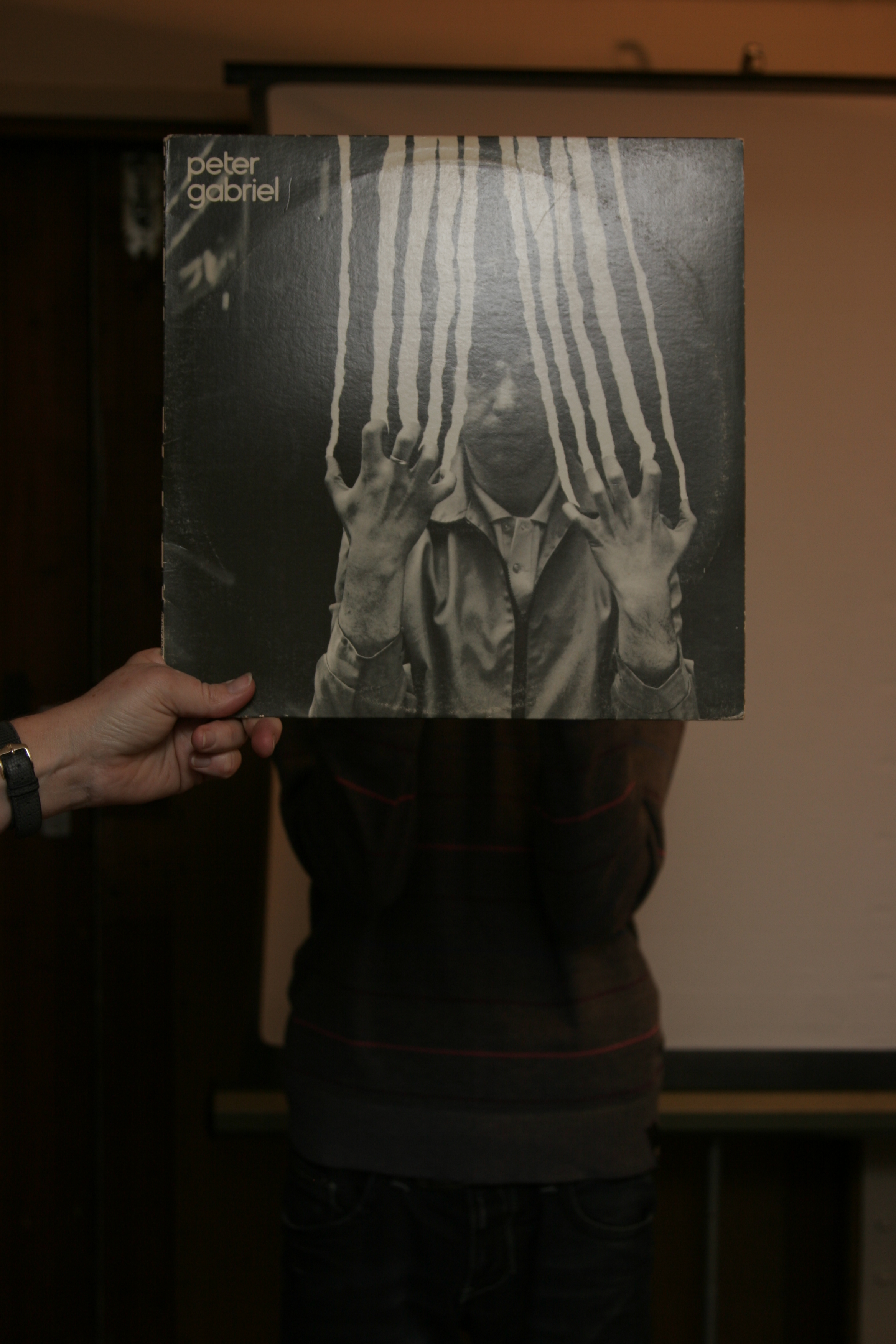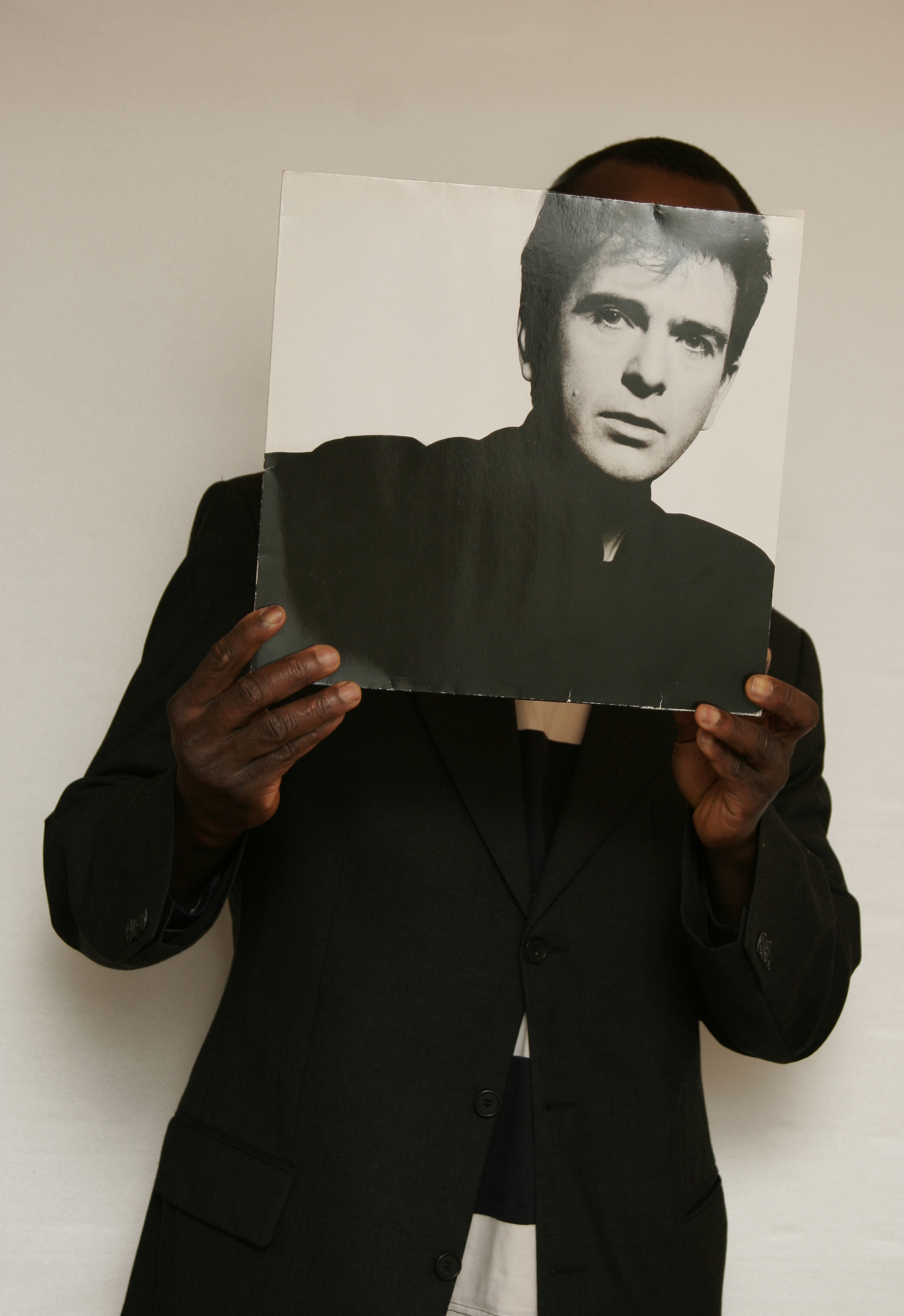 cd peter gabriel (2) '78
lp so '86
cd so '86
maxisingle sledgehammer (extended version), don't break this rhythm, i have the touch ('85 remix)
maxisingle don't give up, in your eyes (special mix), this is the picture (excellent birds) (2 exemplaren)
maxisingle big time
cdm big time
lp passion (soundtrack: last temptation of Christ) '89
cd shaking the tree '90
cd us '92
cdm digging in the dirt
cdm steam
cdm kiss that frog (HOL)
cdm kiss that frog (UK)
cds blood of eden
(lp version), mercy street (remixed)
cdm blood of eden (album version), mercy street (remixed), blood of eden (special mix for Wim Wenders until the end of the world)
cdm lovetown (soundtrack philadelphia) '93
cdm red rain (SW live EP)
'94
cdm while the earth sleeps (& deep forest) '95
dvd secret world live (concert 1993) '03 (EUR)
€7.00
dvd growing up live '03
dvd new blood (live in london) '11
Overige releases Peter Gabriel
peter gabriel '77
peter gabriel '80
peter gabriel '82
secret world live '94
up '02
scratch my back '10
new blood '11
Selectieve discography Genesis
7" many too many/the day the light went out/vancouver '78
we can't dance
'91
turn it on again
'99
Bijzondere singles: gegevens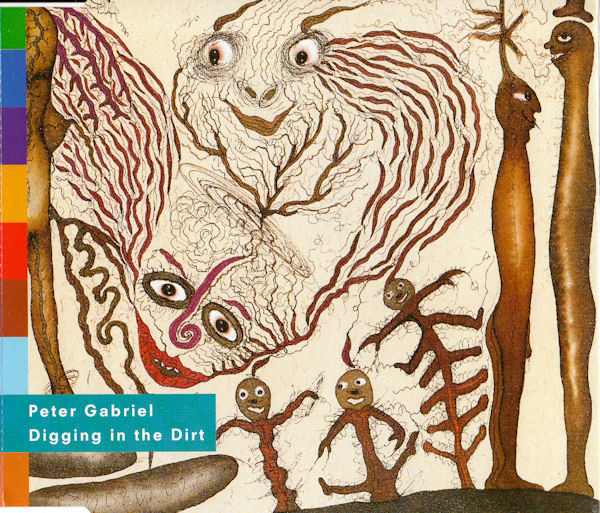 cd-maxisingle digging in the dirt (1992)

(

Pgsd 7

)
Digging in the dirt is de eerste single van het album Us uit 1992. Als tweede single werd van dit album het nummer steam gekozen. Beide singles waren succesvol.
US: hoogste positie: 52
UK: hoogste positie: 24
NL: hoogste positie: 39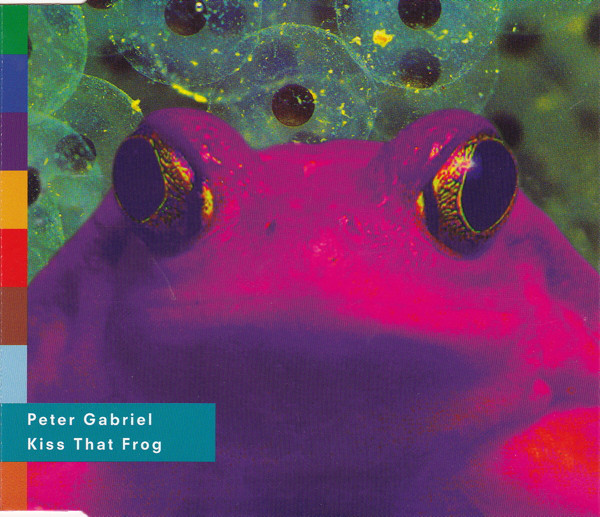 cd-maxisingle kiss that frog

(1992) (Pgsdf 10; 7243 8 92092 2 8) (HOL)
Op deze cd-maxisingle staan 2 versies van kiss that frog van het album Us uit 1992.
US: geen notering
UK: hoogste positie: 46
NL: geen notering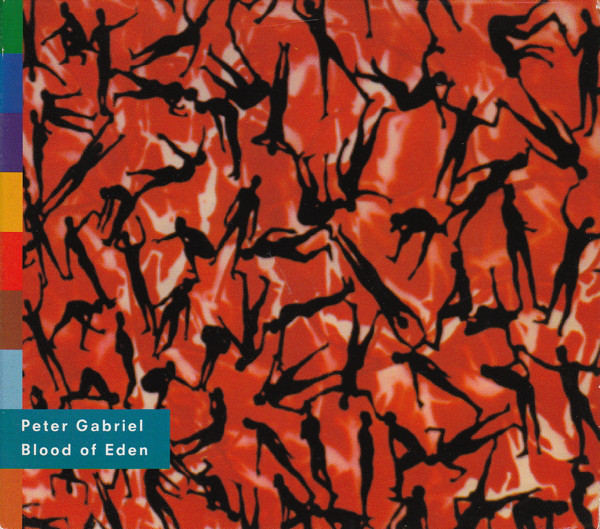 cd-maxisingle blood of eden (1993) (Pgscd 9) (hol)
Op deze cd-maxisingle staat de album version van blood of eden, maar ook een prachtige special mix from Wim Wenders' "until the end of the world". Blood of eden is afkomstig van Us uit 1992.
US: geen notering
UK: hoogste positie: 43
NL: geen notering