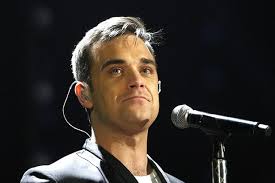 Robbie Williams is een Britse popzanger, die tijdens live-optredens een echte entertainer blijkt te zijn. Zijn albums en singles zijn van wisselende kwaliteit. Het album Greatest hits uit 2004 geeft een goed overzicht van zijn grootste successen, hoewel er een aantal nummers ontbreken, nl. freedom '96, south of the border, it's only us, something stupid, mr. bojangles en something beautiful. Aanvankelijk maakt Robbie Williams deel uit van de succesvolle jongensband Take That, die hij in 1995 verlaat. Zijn eerste single is freedom '96, een bewerking van een cover van George Michael. Zijn debuutalbum Life thru a lens uit 1996 bevat zijn 2e single old before i die, maar ook het schitterende angels, waarmee Williams internationaal doorbreekt. Het nummer millennium is de eerste single die van zijn nieuwe album I've been expecting you (1998) wordt gehaald. Zijn 3e album verschijnt in 2000 met als titel Sing when you're winning. Het bevat o.a. de hit rock dj. Opnieuw kan Williams het niveau van zijn ijzersterke debuutalbum, Life thru a lens, niet halen. Een 4e album met vrijwel dezelfde titel - Swing when you're winning - bevat covers van nummers uit de jaren 50 en 60, o.a. something stupid, een duet met Nicole Kidman. Na dit tijdelijke uitstapje naar de muziek van de jaren 50 en 60 komt in 2002 Escapology op de markt. Dit album van Williams is minder opvallend dan zijn vorige platen en wordt ook minder goed ontvangen. Door de breuk met songwriter Guy Chambers lukt het Williams niet om op Escapology de grauwe middelmaat te ontstijgen. Daar lijkt het publiek zich niets van aan te trekken, want de schitterende single feel bereikte eind december de 1e plaats op de hitlijsten. De compilatie Greatest hits uit 2004 biedt een overzicht van de periode tot en met Escapology, hoewel er ook 2 nieuwe nummers op staan, nl. radio en misunderstood. De albums Intensive care uit 2005 en Rudebox uit 2006 zijn artistiek tegenvallende platen. Op Intensive care zijn een aantal liedjes zijn beslist de moeite waard, maar de overvolle productie en de bombastische arrangementen zijn hinderlijk. Ook het album Rudebox is zeker niet het beste wat Robbie Williams heeft gemaakt. Het geluid is te elektronisch, maar toch staan er een paar aardige liedjes op, nl. she's madonna en we're the pet shop boys (jawel, met medewerking van The Pet Shop Boys).The heavy entertainment show uit 2016 is een theatraal en lichtvoerig album, maar heeft wel een aantal pakkende liedjes, zoals love my life.
Bijzondere singles: hoezen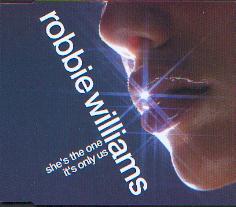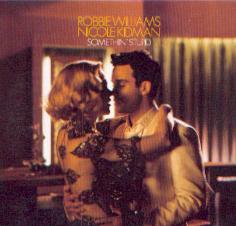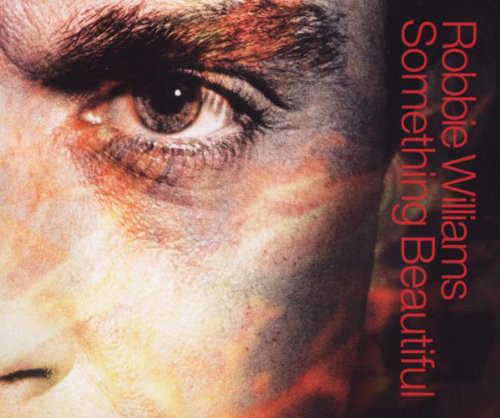 Websites
www.angelfire.com/ct/robbiewilliams/
http://www.rockonthenet.com/artists-w/robbiewilliams.htm
http://nl.wikipedia.org/wiki/Robbie_Williams
http://en.wikipedia.org/wiki/Robbie_Williams
Informatie discography
http://en.wikipedia.org/wiki/Robbie_Williams_discography
http://www.discogs.com/artist/Robbie+Williams
http://www.mattscdsingles.com/acatalog/robbiewilliamscdsingles.html
http://eil.com/fulltext/search.asp?searchtext=Robbie+Williams&type=2&style=0&zone=&sort=-C-F&artlist=0&artcode=RWI&prodtype=1
Selectieve discography
single freedom '96
life thru a lens '97
single old before i die
single lazy days
single south of the border
single angels
single let me entertain you
i've been expecting you '98
single millennium
single no regrets
single strong
single she's the one/it's only us
sing when you're winning '00
single rock dj
single kids (& kylie minogue)
single eternity/the road to mandalay
single supreme
single let love be your energy
swing when you're winning '01
single something stupid (& nicole kidman)
single mr. bojangles
escapology '02
single feel
single come undone
single something beautiful
single sexed up
live summer '03
greatest hits '04
single radio
single misunderstood
intensive care '05
single trippin'
single make me pure
single advertising space
single sin sin sin
rudebox '06
single rudebox
single lovelight
single she's madonna
reality killed the video star '09
single bodies
single you know me
single morning sun
in and out of consciousness - the greatest hits 1990-2010 '10
single shame
take the crown '12
swings both ways '13
the heavy entertainment show '16
Bijzondere singles: gegevens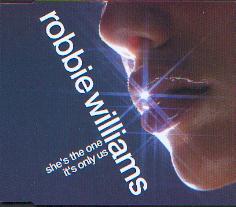 CD-maxi she's the one/it's only us (1999)
In 1999 brengt Robbie Williams een single met een dubbele a-kant uit, nl. she's the one/it's only us. She's the one staat op het album I've been expecting you uit 1998. It's only us is een non-album track.
US: geen notering
UK: hoogste positie: 1
NL: hoogste positie: 29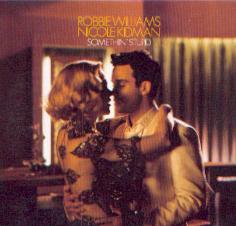 CD-single something stupid (2001)
Something stupid is een single uit 2001. Het is een duet met Nicole Kidman en is afkomstig van het nostalgisch klinkende album Swing when you're winning. Een andere single van dit album is mr. bojangles.
US: geen notering
UK: hoogste positie: 1
NL: hoogste positie: 9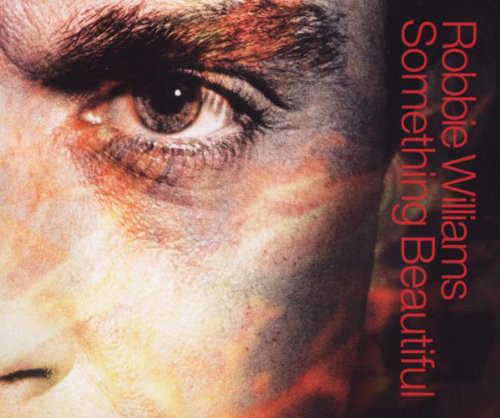 CD-single something beautiful (2003)
De cd-single something beautiful is de derde single die afkomstig is van Williams' vijfde studio album Escapology (2002), waarop ook de superhit feel te vinden is.
US: geen notering
UK; hoogste positie: 3
NL: hoogste positie: 8